Vice President

Heath Birkendahl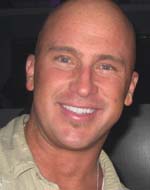 Heath Birkendahl was first elected to the Board in 2008. Prior to being elected to the Board, he chaired the Architectural Committee, developing the guidelines and standards for areas such as garage doors, windows, screen doors, exterior lights and front doors. Today he serves as Vice President on our board and Arch committee.
Heath and his wife Staci have been married for 17 years and moved into Hamilton Place in March of 2006. Heath currently works for Cisco Systems as a Channel Manager, building cloud security sales in the west.
Heath has an active lifestyle, enjoying motorcycles, biking and trucks. His garage is his haven, repairing, cleaning and tinkering with his hobbies. He loves to workout, keeping active and pushing his limits.
Heath hopes to use his position on the Board to further improve the living environment of Hamilton Place and to ensure our property values continue to increase.